---
Years from now, what will your guests remember about your party?
---
Will they remember the food?
your flower arrangements?
how the room was decorated?

Your guests will probably not remember any of these things. What they will remember is how much fun they did or didn't have. What can make your party fun and memorable? High quality dancing entertainment WILL make your party fun and memorable.
Even if the food, the flowers, and the room are less than perfect, the right entertainment service can make your party a huge success. On the other hand, you could spend tens of thousands of dollars on the best catering, ballrooms, flowers, etc., and have a horrible party if you hire the wrong entertainment. Clearly, your entertainment choices must be made carefully.
---

Music for Dancing® is a professional
entertainment business.
With our professional sound systems, our large music collection, and our personal touch, we WILL make your party the success it should be. Our MC (Master of Ceremonies), party motivators, and party dancers will lead your guests in participative dancing, and coordinate special events (like cake-cutting, father/daughter and mother/son dances, etc.) with the other members of the party professional team (i.e., caterer, photographer, videographer, etc.). If there are children present, the party motivators or child entertainers can also entertain them with games and contests while the adults are eating peacefully.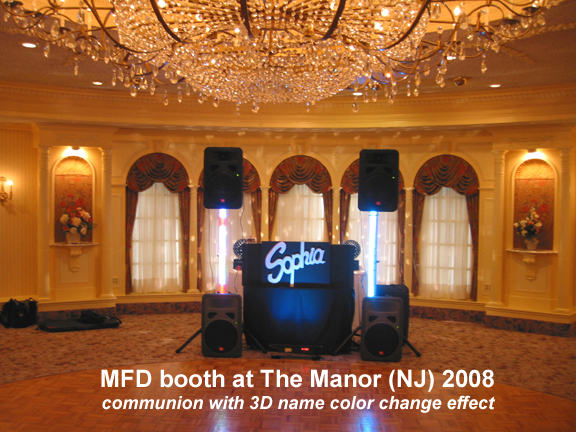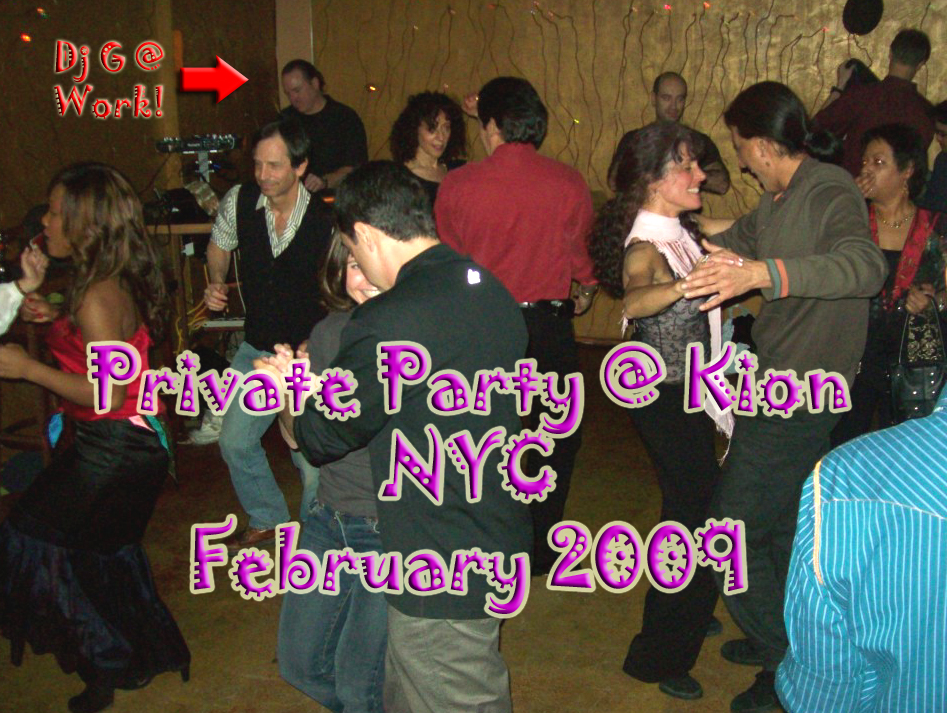 ---

Service guarantee:
There are many details that go into planning a party. The last thing you need to worry about is bad entertainment. We offer reliable, quality entertainment. We want you to be 100% satisfied. But even more than that, we want you to be delighted, so we give the following service guarantee to every customer:
Your event will receive our full attention. You deserve nothing less.
I only accept one event booking per day, your successful event is my only focus.

You will receive a personal entertainment consultation carefully covering all the details of the show. This meeting will be held at least one month prior to the event (not one or two days before) providing peace of mind.

We will arrive on time. I visit each new event location prior to your event to gain knowledge of; parking concerns, load in/load out procedures and general logistics of your selected location. On the day of your event, I usually will be setting up hours before the start of the celebration.

All staff (DJ, MC, dancers, etc.) will be dressed appropriately.
(There is never an added fee charged for formal attire for Music for Dancing ).

We will use only professional and well-maintained sound equipment. Our equipment will appear attractive and professional. Your party will NEVER have to end early due to equipment failure. Music For Dancing supplied sound systems always have a back-up system on site of your event.

We will be available for two additional hours (at contracted overtime rate) if you decide you want your party to continue beyond its scheduled time.



We are constantly improving our skills and innovating our shows by:
learning new games and dances attending industry seminars such as DJ Expo reading trade magazines such as Mobile Beat and sharing information with other DJs via the Internet networking with other DJs through the American Disc Jockey Association

Professional association memberships:
As a member of the ADJA, we also carry professional equipment, music library, and liability insurance. Many banquet halls are now requiring entertainers that perform in their venues carry professional liability insurance policies. If the hall where you are hosting your party requires this, we can present the hall manager with a certificate from our insurance company proving that we have this insurance.
DJ Greg Parmerton was the Northeast Co-Coordinator and then President for the National Association of Rhythm and Blues Disc Jockeys.
"No white, no black, just THE BLUES".
DJ Greg Parmerton was inducted into the Swing Dj Hall of Fame in 2006.


Elegance and style, even at "travels light" prices!
Anniversary
25th Anniversary
50th Anniversary

Dance floor Giveaways
Judaic Paper Goods
Gift Baskets
Favor Ideas

Looney Tunes Birthday
Disney Gang Paper Goods
Disney Princess Birthday
Barbie Birthday
Scooby-Doo Birthday
And More...

Imprint Ideas
Holiday Parties
Holiday Paper Goods

50's
60's
70's
80's
90's
Rock & Roll Paper Goods
Smile Paper Goods

Graduation Parties
Graduation Gifts
Prom Party Ideas
Class Reunions
Toy Mixes
Toys
And More...

Patriotic Days
Halloween
Halloween Paper Goods
Thanksgiving
Hanukkah
Christmas
Holiday Gift Ideas
And More...

Luau
Luau Paper Goods
Western
Western Paper Goods
Fiesta
Fiesta Paper Goods
Barbecue Paper Goods
And More...

Party Novelties
Gift Baskets
Time Capsules
Frames
Albums
Video
Candles
Keepsakes
And More...

Party Items
Light Up Party Items
Light Up Gifts
Glow
Paper Goods
Decorations
Toys, Stickers and More


Glow Lite Ropes
Bracelets / Swizzles
Lightsticks
Glow Novelties
Lite-Up Jewelry
Blinking Novelties


Gangster Hats
Top Hats and Derbies
Funky Hats
Felt Hats
Sequin Hats
YMCA Hats
Tiaras / Wigs


Real Sunglasses
Funky Sunglasses
Feathers/Sequin Masks
All Other Masks


Inflatables
Licensed Toys
Toy Mixes
General Toys
Active Toys
Toy Jewelry & More
Stickers


Maracas
Maracas - tinsel
Tambourines
Clackers_Horns


Beads & Pearls
Earrings, Necklaces & Bracelets
Wrist Streamers
Batons
Boas to BowTies
Leis
Confetti
Flags
Fun Stuff


Dancefloor Kits
Holiday & Theme
Graduation
Baby Shower
Birthday
Decade Theme
New Year's Kit's
New Year's Decor
Balloons


Theme
Birthday
Holiday
Luncheon
Bridal
Everyday
Religious Events
Baby Shower
Graduation
Backyard Parties


Special Days
Baby Gift Boxes
Food Themes
Candy Treats


Frames
Albums
Video
Candles
Kitchen Gifts
Keepsakes
Time Capsules
Party Music
Video Dance Tapes
Baby Gifts
Personalized Gifts



©1994 - 2012 Music For Dancing